Event video
Software Freedom Day is an annual worldwide celebration of Free and Open Source Software. Since 2006, we have been celebrating this day festivaly with the contribution of the volunteer teams around the country. At this time due to the covid19 pandemic situation, we are not able to meet physically. But don't worry! We are going to meet through online platforms on the 18th of September 2021 as usual.
FOSS Sri Lanka & Mozilla Sri Lanka is organising the 2021 Sri Lanka edition of Software Freedom Day with more chances to win. The most exciting social media contest is now going on. You can win fabulous prizes with your creativity and we are proud to announce that we have partnered with industry experts and leading companies to make this day special for you. To make Software Freedom Day '21 an unusual event, the voice podcast of foss.lk will collaborate with us and the Clubhouse session will overlook "what to expect at Software Freedom Day '21 organised by FOSS Sri Lanka & Mozilla Sri Lanka. "
Our Speakers
Dr. Srinath Perera
(Chief Architect at WSO2 – Apache Foundation Member)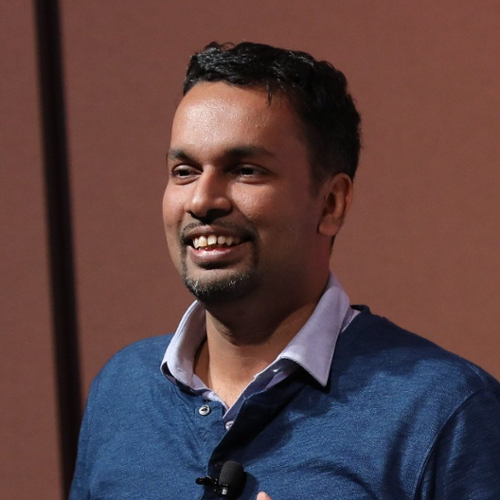 Dr. Srinath earned his Ph.D. from Indiana University and currently works as the Chief Architect of WSO2. Since 2003, he has been contributing to Apache for projects such as Axis2, Geronimo. With over 30 research publications, he is a respected figure in academia.
Mr. Anuradha Ratnaweera
(IT Consultant)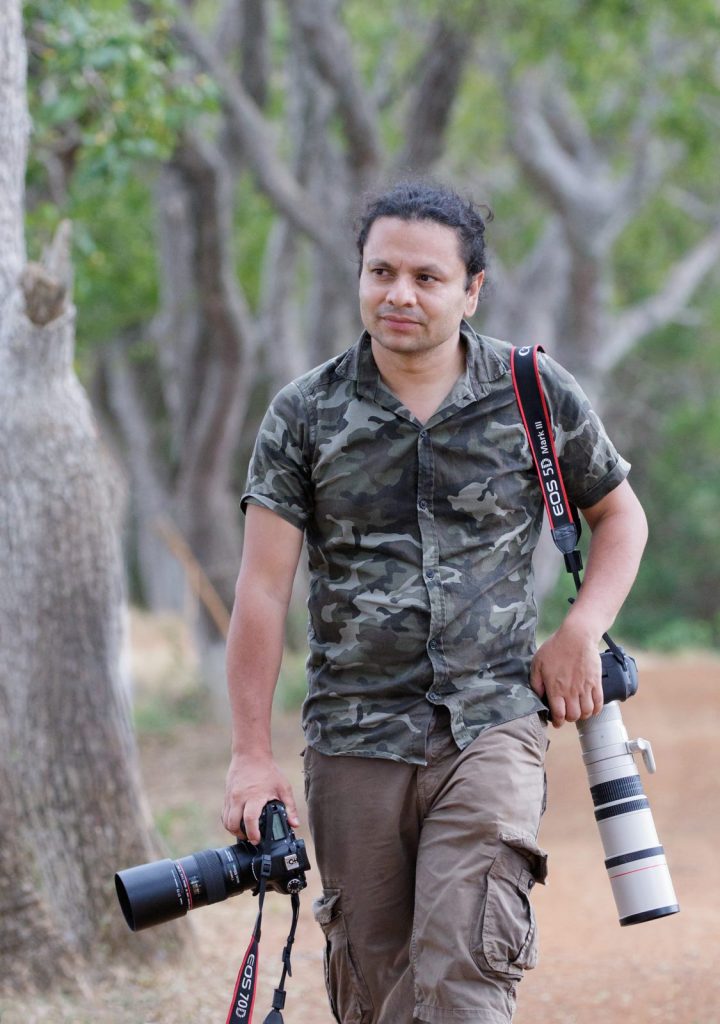 Mr.Anuradha Ratnaweera has played a key role in popularizing Free and Open Source Software (FOSS) in Sri Lanka. He contributed to the first Sinhala Unicode implementation, and also designed and implemented the original "People Registry" module of the Sahana disaster management system after the 2004 Tsunami.
Anuradha joined Virtusa in 2003 and left as a Senior Consultant in 2008. Since then, he has worked as an independent ICT Consultant. He also designed and implemented the prototype of the "Lanka Gate" for the ICT Agency of Sri Lanka.
Mr. Kalinga Athulathmudali
(Co-Founder TES.lk – Founder Techකථා)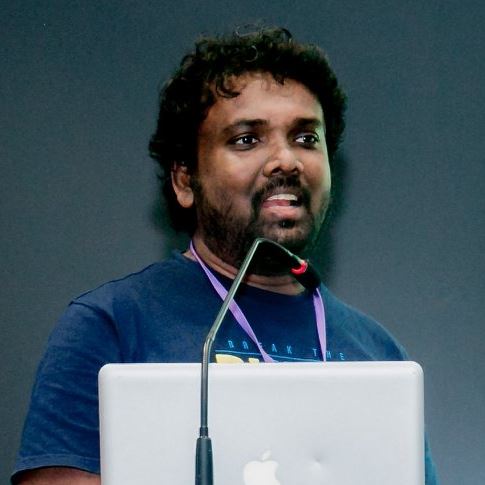 He is an early member of the FOSS Sri Lanka community and a pillar of the tech community in Sri Lanka. He has been working with the Takas group as the CTO and co-founded the TES, an inhouse built e-commerce solution. Mr. Kalinga also started Tech කථා, one of the first Sinhala Tech Podcasts.
Mr. Gayan Perera
(Software Architect & Eclipse contributor)
Software Architect who Contributes to Opensource is an Eclipse JDT Committer, who Strives for perfection, a Neophile and an Early Adapter.
Mr. Sanjeewa Malalgoda
(Associate Director, Engineering and Software Architect – WSO2)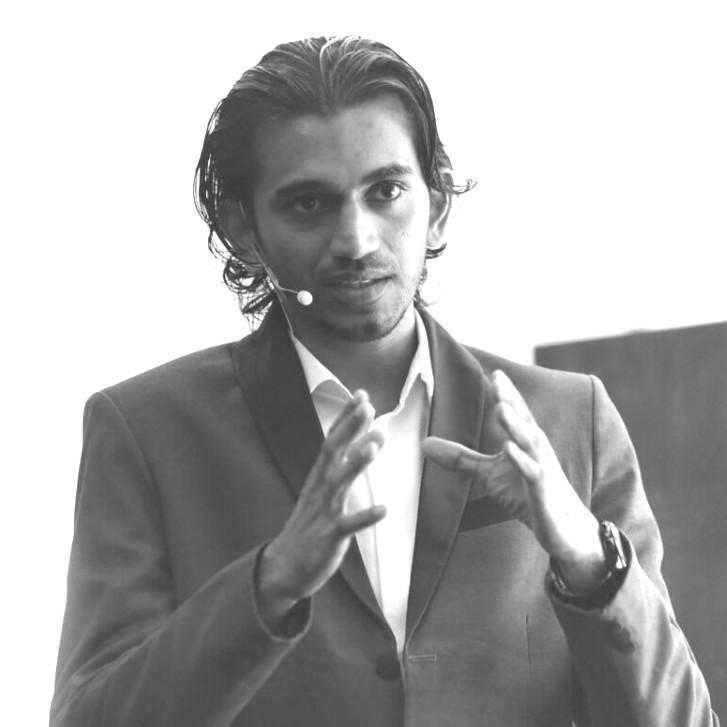 With 11+ years of demonstrated experience in designing, architecting, and supporting enterprise-grade scalable integration systems/solutions hosted on-premise and cloud, he currently works as an Associate Director and Software Architect at WSO2. He is leading world's #1 open-source API Management platform(WSO2 API Manager) as a product manager. He is also a contributor for many Apache projects, including the Synapse, Axis2, and Open API Code generator projects.
Mr. Ruwan Ranganath
(Associate Tech Lead – DevOps at Sysco Labs)
Ruwan Ranganath currently works for SyscoLabs as Associate Tech Lead – DevOps, Ruwan is a Security and DevOps Practitioner. He is also volunteered as Community lead to the Mozilla Sri Lanka community as well as Docker Community Lead for Sri Lanka. Ruwan Joins Mozilla.lk establishing Firefox Student Ambassador program to Sri Lanka as Regional Ambassador Lead, Which later named as Mozilla Campus Clubs. Along with that Ruwan is also part of bringing back and revamping the Free and OpenSource Community of Sri Lanka initiating a wider network of FOSS Communities Around Universities.
Ruwan is also part of the Auth0 Ambassador Program, DevOps.lk Co-Organizer, and his latest project, withops.com which is dedicated to enabling open-community to implement enterprise practices as projects,
More To Expect At SFD '21
Social Media Contest
Under the social media contest, you have to share your own creative post related to Software Freedom Day on social media. The post can be text, image, or video. For further information visit the Software Freedom Day Facebook event with the link below.
What To Expect At SFD '21- Clubhouse Session
Clubhouse session will be conducted by Lahiru Madusanka, Kasun Vithanage, Dhanushka Chandana, and Ruwan Senarathne to discuss what to expect at Software Freedom Day '21 organised by FOSS Sri Lanka.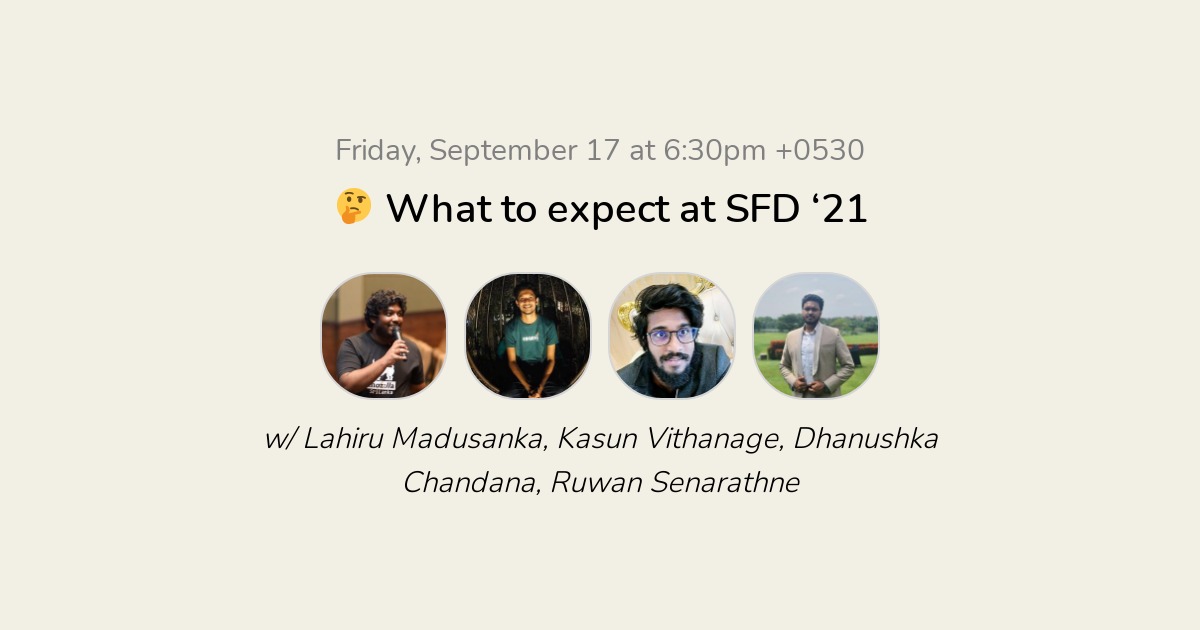 Voice Podcast – Special Episode
For an extraordinary experience, The voice podcast by foss.lk is joining with Software freedom day '21 to broadcast a special episode on "How open-source took over the world". This session will be important to broaden your knowledge.